We have now launched our Betterplace fundraising campaign!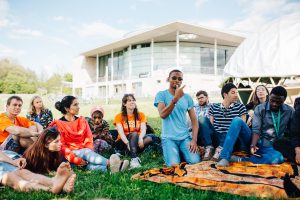 Especially to make our special event during ISWI happen, we are asking for your financial support. What can be revealed already is that the special event will be all about traditional and modern handicraft!
With your online donation, you can support ISWI right now – with also small donations that matter.
Also feel free to share this call within your network, as #sharingiscaring 
🙂
Support us at Betterplace
https://www.betterplace.org/en/projects/67216-international-student-week-in-ilmenau-iswi2019